Part the Sixteenth! Just two more after this and the entire (first draft!) run of this lunatic project is finally finished…
We're getting well toward the end of the alphabet now (we're sorted alphabetically by blazon for this project, remember) with the last of the per saltire devices, a brief excursion into pily bendy, and ending with another reappearance of scaly.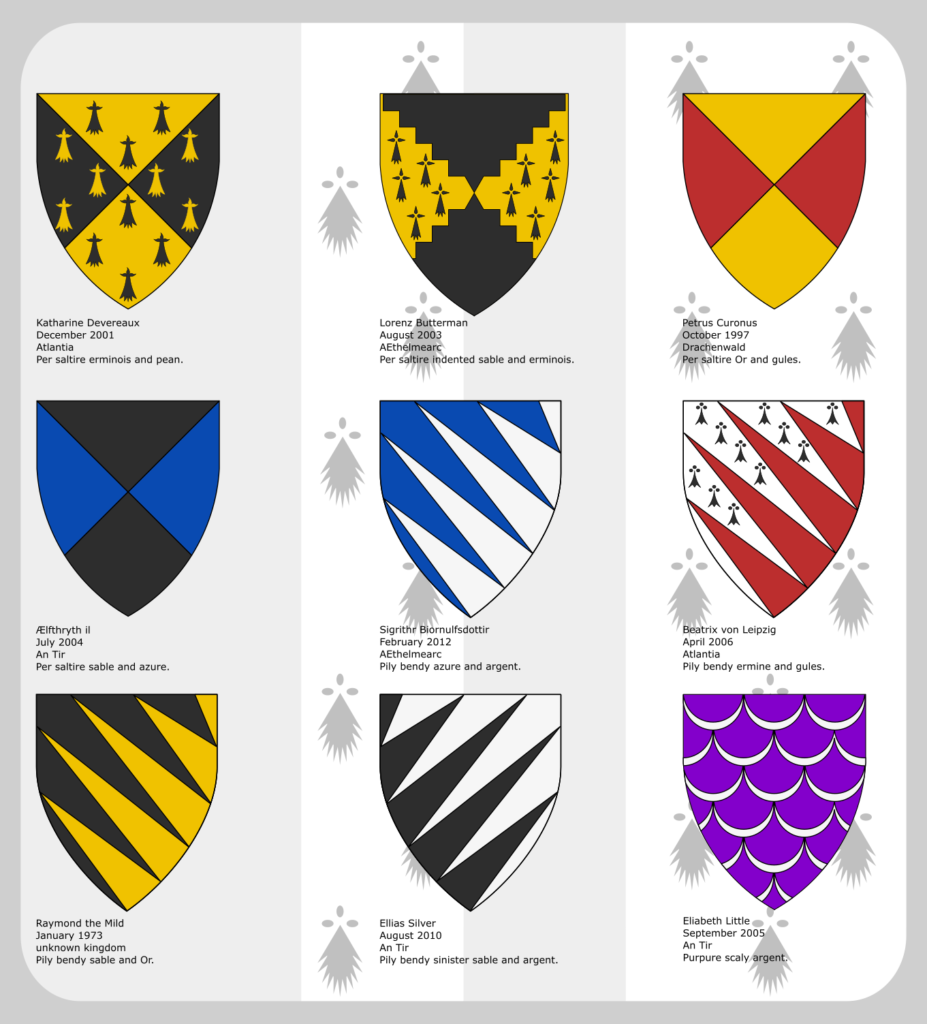 Lots of good stuff in this batch, too. Being a fan of the heraldic furs Katharine Devereaux's top left device, "Per saltire erminois and pean" is a personal favourite, but I also like the entire run of "pily bendy/pily bendy sinister" devices.
Just sixteen more devices to show you before this first draft pass is complete!