Part Eleven is all per fess, all the time, including a bunch of really cool and rarely seen lines of division.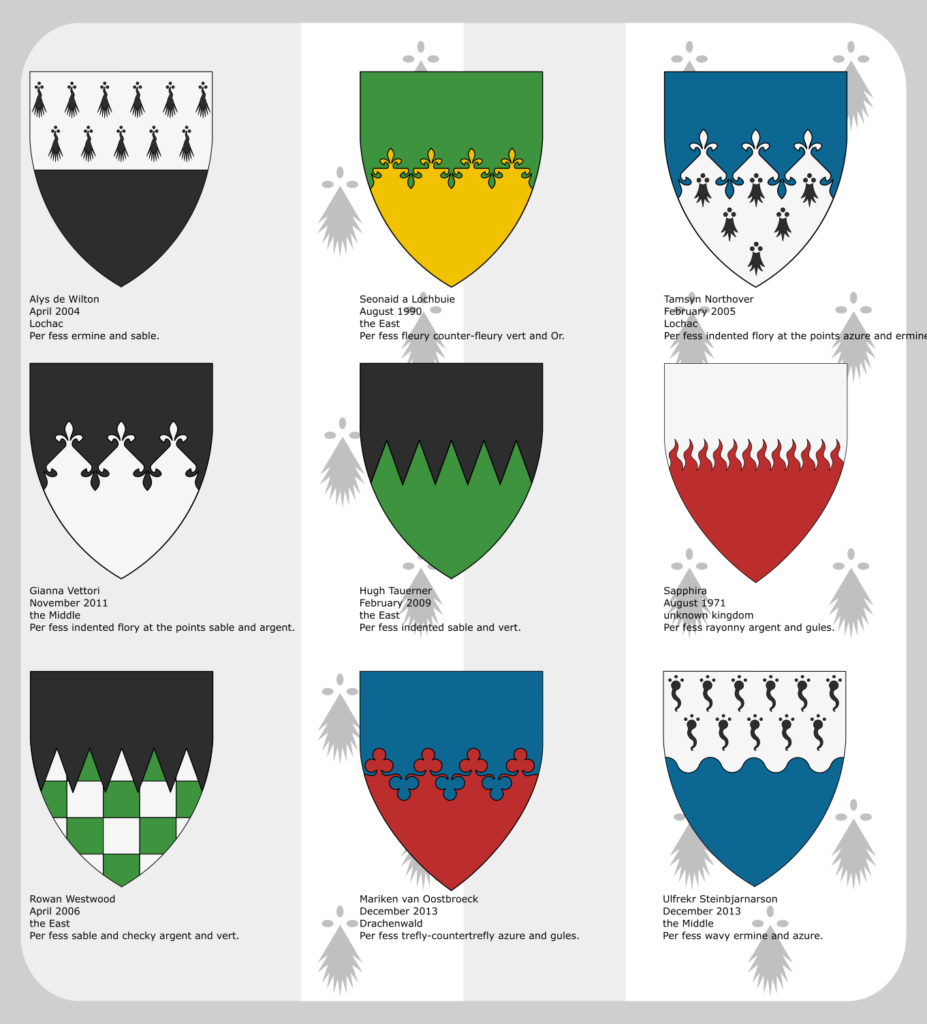 Alys de Wilton's "Per fess ermine and sable" is an elegant classic, and the only device in this batch with a plain line of division. We're off into complex lines for the entire rest of this batch after that, including my personal favourite, Mariken van Oostbroeck's "Per fess trefly-countertrefly azure and gules" in the middle of the bottom row.
"Per fess indented flory at the points" shows up twice, and although indented usually has a lot more points than just three, adding the extra complexity of the "flory at the points" forces you to simplify so as not to turn the middle of the device into a messy blur from any distance. Heraldry should always be clear and recognizable, after all!