Hey, we're into the double digits, and firmly into the second half of this pass through my project to emblazon all of the Field Only devices in the Society's Ordinary & Armorial.
Today we move from "per chevron" into a long stretch of "per fess" devices.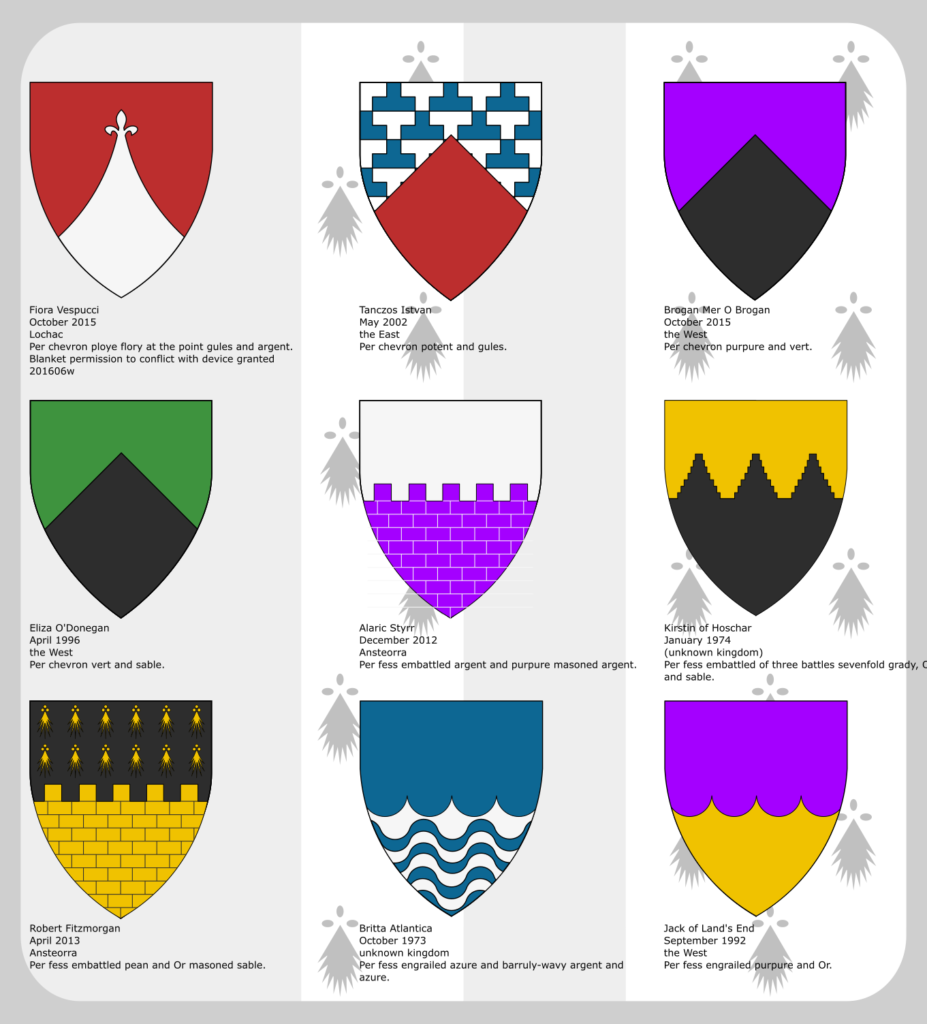 I only noticed as I was writing this post that Kirstin of Hoschar's unique device had it's blazon text truncated off the right edge of the image. The full blazon reads, "Per fess embattled of three battles sevenfold grady, Or and sable." Translated, that means "three battlements composed of seven steps each" and gives you the fascinating step pyramid line of division.
I think Fiora Vespucci's elegant "Per chevron ploye flory at the point gules and argent" is my personal favourite of this batch (top left), although my liking for the heraldic furs puts Robert Fitzmorgan's "Per fess embattled pean and Or masoned sable" a close second down in the bottom left.
I'm not entirely happy with my version of masoned, this is my second or third attempt at drawing it and it's still not as "big, bold, and butch" as I feel it should be. I think I'll be throwing all the masoned devices back onto the "to be redrawn" pile before I declare this project entirely finished.
On through the per fess devices in Part Eleven soon!