Part Fourteen and we're definitely into the home stretch!
"Per pale" comes to an end and is replaced by "Per pall" today. Being a heraldic fur fan I've got to call out Marie de Blois's "Per pale pean and erminois" top left as a favourite in this batch, although Erin Hendersonne's "Per pale ranyonny sable and Or" next to it is also elegant.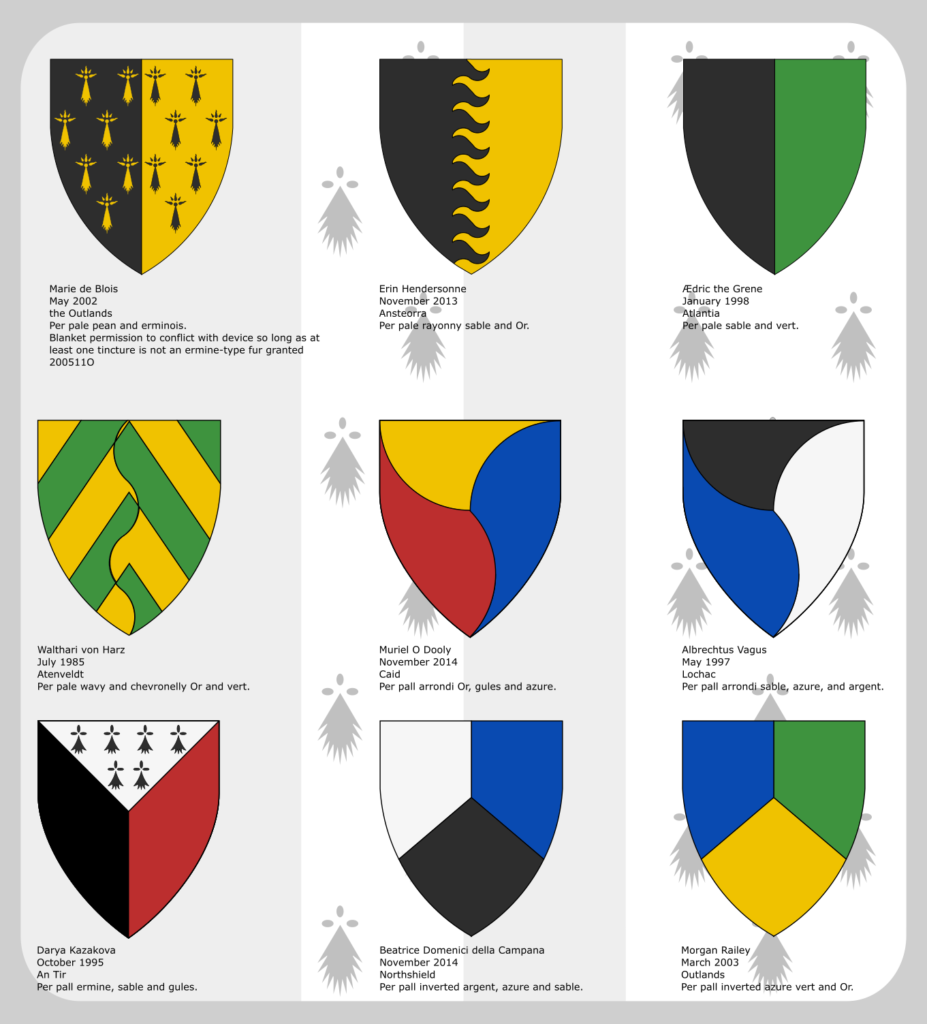 Walthari von Harz's device, leftmost middle row, might get put back in the "to be redrawn" pile, even this late in the game, as I'm still not happy with how the per pale wavy line interacts with the points and edges of the chevronelly elements. There's another emblazon I found online (but now can't rediscover to show here!) with a much more elegant version that I'd like to try and replicate.
Onward!