After a bit of a delay, Part Eight is here!
I spent a bit of project time reorganizing things behind the scenes, correcting some of the errors from the first seven pages released, and adjusted the colour palette I was using for good measure.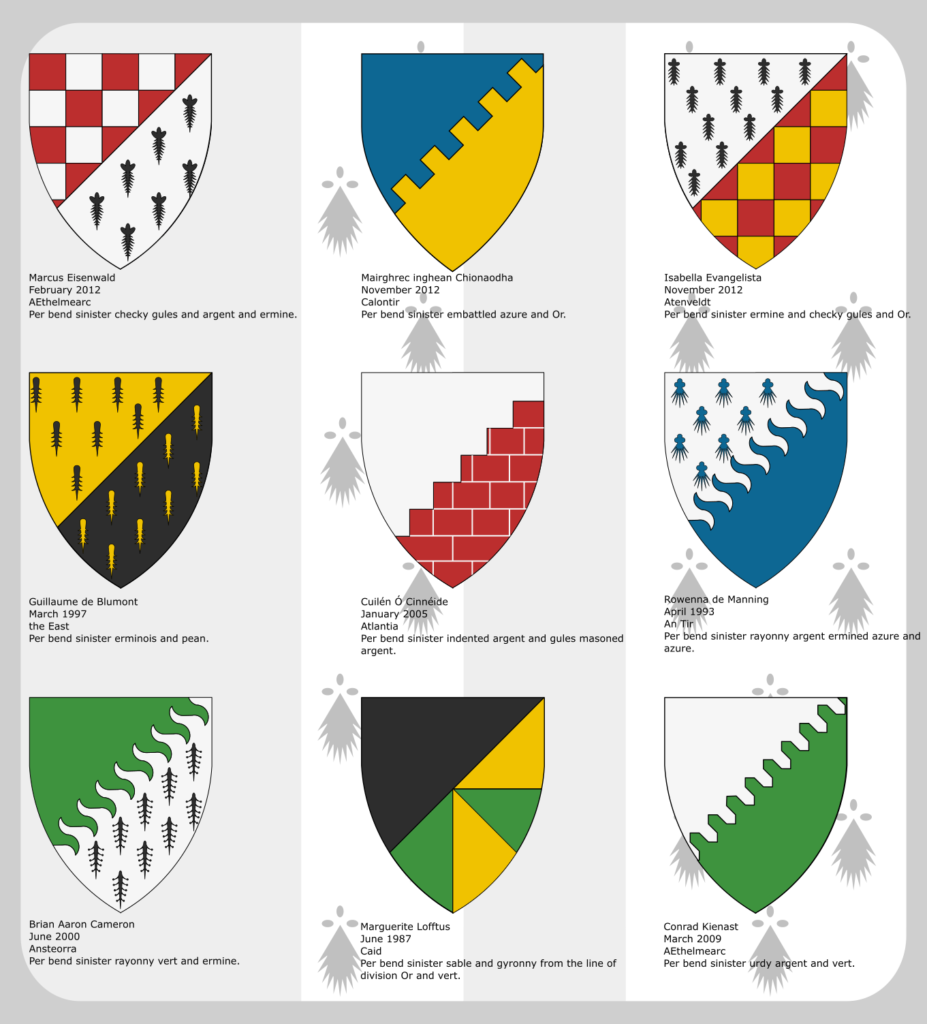 This section is all variations on the theme of "per bend sinister"! I particularly like the two per bend and checky combinations, top left and top right, Marcus Eisenwald's "Per bend sinister checky gules and argent and ermine" and the thematically similar "Per bend sinister ermine and checky gules and Or" of Isabella Evangelista.
That brings me to something else I did while modifying the palette! I decided that with so many awesome versions of ermine spot available in the Viking Answer Lady's SVG Graphics for Heralds collection I was going to do a different ermine spot for each device that needed them, purely for the heck of it. You can see five of them on this page alone.
More soon! I'm very close to finishing all of the initial batch of devices in this project, so I'll start posting them regularly while I work on the few dozen badges on the list and contemplate whether to do the real world devices/badges/flags as well just for the heck of it.
Feedback appreciated on the new colour scheme, as well as any errors you spot, as always.