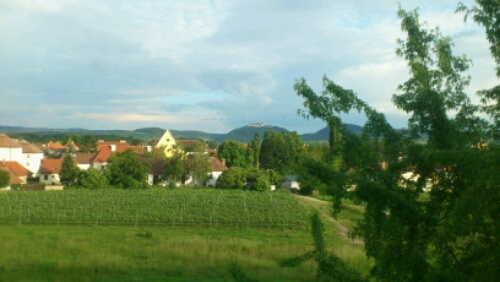 Quick post before 54km of riding and a litre of Austrian beer gang up to knock me out…
Weather started warm around 20 C, cooled to around 16 later. Very occasional light rain, just to make sure we didn't get too relaxed.
Great post-ride walk through the old town of Grien, which is a suburb of Krems these days.
Off to Melk tomorrow, another fifty clicks or so.